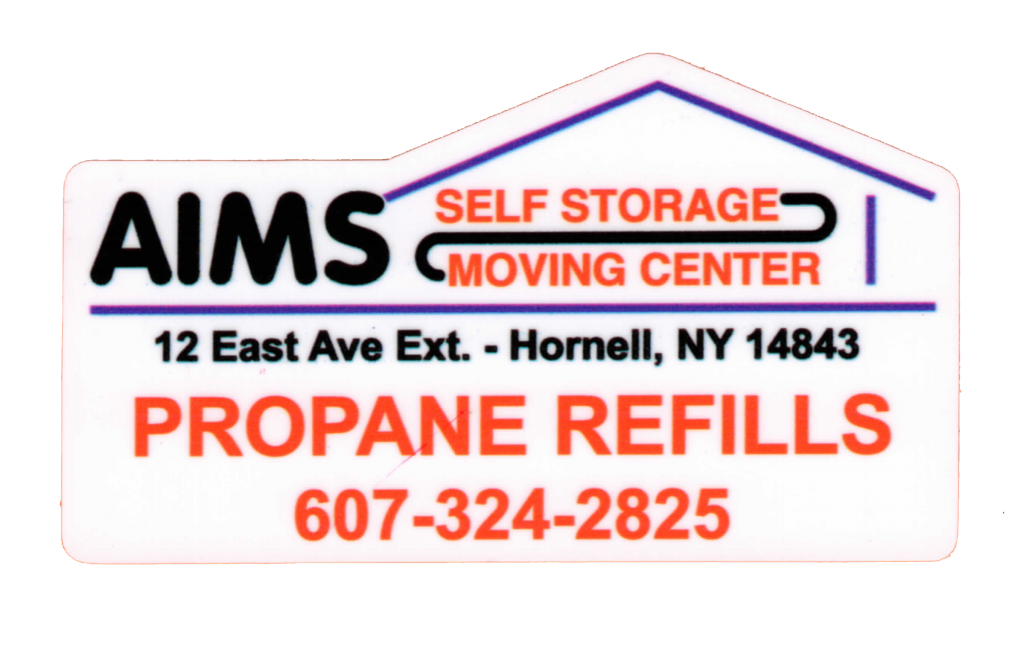 Propane Refills
AIMS Self Storage is our convenient and economical choice for Propane Refills for your gas grill, camp heating, forklift, or your motor home in the Canisteo Valley.
Open 7 Days a Week.
We fill portable tanks up to 100 lbs. (25 gallons)!
Propane Refill vs. Exchange
Did you know that refilling your propane tank is cheaper than exchanging it for a new one?
When you exchange your propane tank you may be getting less propane than you expect. Many companies only fill their 20 lb propane tanks to 15 lbs, which means that even though you are paying for a full tank, you receive less and need to go back to refill your tank sooner than necessary!
We Sell NEW Propane Tanks !
100 lb. Camper Heating Tank
Get Your NEW Propane Tank Today!
Please do not bring your tank inside the store. Tanks should remain inside
your vehicle or be placed outside the gate near the dispensing station.